User menu
Click on the desired service for more information
Taking and delivery of your ironing or cleaning orders in your workplace
Washing of your car during office hours
Repair jobs and solution for your domestic problems
Wellness activities organised on the site of your company
Your zone has not yet been identified. Click here to search for your zone. You will then have access to all the activities available in your zone as well as to the programme and schedule.
Book your car wash by SMS
You don't have to login online anymore.
Book by simply sending an SMS ...
The operating system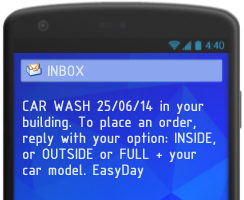 Two days before the car wash takes place in your building, you will be notified by SMS.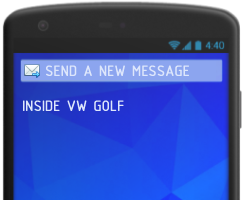 If you want to order, you simply reply:
INSIDE for indoor
OUTSIDE for exterior
FULL for indoor and exterior wash
Followed by the description of your car.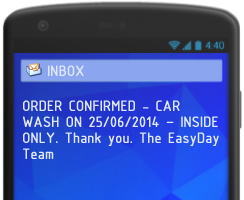 Within 5 minutes you will receive a confirmation by sms.
Activate now the booking service by SMS
You can at any time disable the system via your customer account by clicking here
An order placed by SMS constitutes the acceptance of terms. Prices are charged at the standard rate for car wash available here.
WARNING : A supplement of 10 € will be added to the price mentioned in the SMS for 4x4, SUV and mono-volume
.
You must enter your login to activate this service or create an account. Click here.